Objective
Both have to ink a specific zone (or 2) in the middle of the map! First one to count down to 0 wins! If the enemy takes Control the zone(s) after you have had it you will get a penalty based around their score!
Overtime
Overtime begins when:
-The losing team has the zone and is not in the lead
Overtime ends when:
-The winning team takes back the zone (even if one of the 2 zones is not theirs)
-The losing team loses the zone(s)
-After 15 seconds

Tips
-Be sure to ink the zone at all times that you can
-Don't rush either to get the zone
-Watch behind you incase of flankers
-When someone says Ouch near a blue area either stay away or be aware and maybe ink the area from a distance or use point sensors if you have them or take another way to the zone
​-Do not jump to someone that is surrounded by enemy ink
Powered by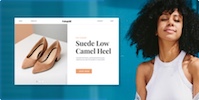 Create your own unique website with customizable templates.